Company Description
Please come join us for some award winning Chinese food. We also do carry out and deliver.
Reviews and Recommendations
(4)
Powered by Skagit Directory
Please help us to connect users with the best local businesses by reviewing Lucky Chopsticks
Is there any place in town that has Honey Walnut Shrimp?
Does anyone know of any restaurant/bar in town that is staying open on New Years Eve?
Any suggestions for a nice dinner restaurant for tonight?
Suggestions on decent places in town to eat lunch that don't cost a fortune. Need the most bang for my buck. No fast food. Taking a family member out. My 1 & 4 year old probably won't eat much. I don't have much to spend. If nothing else, the kid's could eat off my plate. Ideas?
Frequently asked questions about Lucky Chopsticks
What days are Lucky Chopsticks open?
Lucky Chopsticks is open Tuesday, Wednesday, Thursday, Friday, Saturday, Sunday.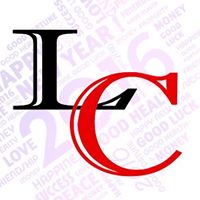 Lucky Chopsticks
Address:

1407 Commercial Ave Anacortes, WA

Phone:

(360) 588-8899
Tuesday

11:00AM - 08:00PM

Wednesday

11:00AM - 08:00PM

Thursday

11:00AM - 08:00PM

Friday

11:00AM - 08:30PM

Saturday

11:30AM - 08:30PM

Sunday

11:30AM - 08:00PM

Mon

Closed