Company Description
Here is a list of services we offer:

Staying Connected
A weekly program for people with early memory loss concerns. The program offers a safe and comfortable environment for participants to receive cognitive, physical an social interaction.
Our weekly three hour long group consist of an exercise program to promote strength and a sense of well -being, a brown bag lunch that fosters a social setting to build peer relationships, and a social setting to specific interests and supportive interaction. Strong bonds form among those who attend.
Not only with the individual experiencing early memory loss benefit in many ways from this support group, but it is also great for the caregiver since the class provides a safe and educational environment for their loved ones to attend each week.

For more details see our the link marked "Services" on the left hand side of the page.


Caregiver Support Group
This support group will provide you as the caregiver, the opportunity to talk to other individuals who are facing some of the same problems that you are. It is helpful to talk to sympathetic people about the frustrations you are experiencing. Alzheimer's disease and memory loss problems create many specific problems for families in their daily lives. Simply getting to know other people with similar concerns is a comfort to many.

A support group is a safe place to bring up issues that might be hard to talk about at home. The caregiver can raise specific concerns where the objectivity of others can help the caregiver think through the situation.

This support group will also be an excellent place to learn about memory loss, dementia and the Alzheimer Disease, legal issues, community resources available to you and your family and better help you plan for the future. The members of the group welcome all caregivers and willingly share their ideas and experiences.

Care Partner Support Group
This is a two component support group, one part is for the caregiver and the other is for the person experiencing early stages of memory loss.

Education is empowerment! This therapeutic peer support group is professionally facilitated and may include discussions about the impact of the diagnosis on you and your family, coping with changing abilities, improving communication skills, finding meaningful activity, and planning for the future. You will have access to information regarding treatment and available community resources. Participants must have a diagnosis of Alzheimer's disease or another dementia related illness, and must be able to participate and feel comfortable in a group setting. Please call in advance to discuss in private your appropriate placement into this group.
Group Sessions will provide...
information and Education
Coping strategies
Discussion and Problem Solving
Emotional Support

Find Me Safe Network (Project Lifesaver)
The main purpose of this program is to find the loved one and return them quickly. The results are a saving of a life, not to mention a reduction in the usage of time man power and money.
Bill Elfo,
Whatcom County Sheriff

A Community Safety Net- Each person who uses "Find Me Now" is provided with a one-ounce electronic bracelet that emits a unique radio signal 24 hours a day. The person's bracelet is identified with an individual frequency number and is linked to their profile, which assists our search and rescue team towards the location of the client if they wander or get lost.


Memory Awareness Screenings – Free. Offered on the 3rd Tuesday
of each month.

Early Memory Loss Educational Program – This 9-week class for both the caregiver and the care receiver provides information about the disease and teaches techniques to prepare for the future.
Print Ads
2 ads
Reviews and Recommendations
Powered by Skagit Directory
Please help us to connect users with the best local businesses by reviewing Dementia Support Northwest
Frequently asked questions about Dementia Support Northwest
What days are Dementia Support Northwest open?
Dementia Support Northwest is open Monday, Tuesday, Wednesday, Thursday, Friday.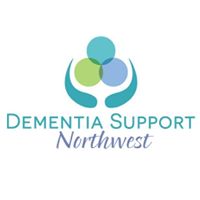 Dementia Support Northwest
Address:

1301 Fraser St #A-101 Bellingham, WA

Phone:

(360) 671-3316
Monday

09:00AM - 02:30PM

Tuesday

09:00AM - 02:30PM

Wednesday

09:00AM - 02:30PM

Thursday

09:00AM - 02:30PM

Friday

09:00AM - 02:30PM

Sat, Sun

Closed