Company Description
We specialize in your dog's happiness!
At CCR we strive to make your pups stay like the best vacation ever, every single stay!
We have no minimum stay requirements, we offer daycare, and off-leash dog park.
Let us know and during any daycare or boarding stay, your dog can receive spa treatment.
When you pick your pup up their tail will be waggin' and you'll be braggin' about their paw-some look!
Here at CCR we strive to be at the head of the pack!
Curious about what sets us apart from the rest?
Put your pup in the car and visit our 10 park like acres.
Come for a tour, and a romp in the acre dog park (please bring vaccination records).


You and your dog will see what make us at CCR so unique, and your pup will be begging to come back.

Camano Canine Resort(CCR) is located on the southern end of Camano Island, on the former site of Clouds Canine. Run by Susan Cole, Charles Rushton & Bree Butner, CCR offers the finest accommodations in the area for our canine guests. With standard and deluxe suites there is plenty of room for your dog, in addition, dogs from the same family are even welcome to share a suite in most cases. A spacious one and a half acre securely fenced dog park offers plenty of room for even the most active dogs to stretch their legs! Four additional large exercise runs add even more fun.
Call us at 360-926-8690 for more information and reservations!
Print Ads
2 ads
Reviews and Recommendations
(5)
Please help us to connect users with the best local businesses by reviewing Camano Canine Resort
I'm using Camano Canine Resort facilities for many, many years now and I'm always getting away feeling satisfied.
Real happy with Camano Canine Resort, they treat my dog right and she enjoys going there, thanks.
Camano Canine Resort is wonderful. They treat the animals like they are family, they are gentle, they are loving and I could not give you a higher recommendation, if you love your pets. You gotta try Camano Canine Resort, they're wonderful.
I was very wonderful very caring for the animals. I really need to have when you have a situation. Where you can't even get the dogs and they help you with that too. Being a good business very well run the animals well being and reset them a lot thank you.
Oh I think the key may know canine resort is just terrific. I love leaving my little dog there and he loves it too.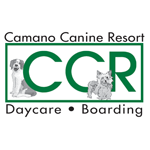 Camano Canine Resort
Address:

1395 Shuksan Dr Camano Island, WA

Phone:

(360) 926-8690
Monday

08:00AM - 06:00PM

Tuesday

08:00AM - 06:00PM

Wednesday

08:00AM - 06:00PM

Thursday

08:00AM - 06:00PM

Friday

08:00AM - 06:00PM

Saturday

08:00AM - 06:00PM

Sunday

08:00AM - 06:00PM