Company Description
Shop tires for sale in Marysville, WA on 8405 State Ave at Les Schwab Tire Centers. We bring you the best selection of tires, brakes, wheels, batteries, shocks, and alignment services.
Print Ads
1 ads
Reviews and Recommendations
(5)
Okay, yes, the gentleman that did the job on mike, my geo was excellent, was really good. He checked all the things that you said that you check, you know, with the brakes and, and other stuff besides the for new tires. So I was very pleased and he got me in and out in an hour and can't beat that. Okay, bye.
They're very informative and answer questions.
The service is pretty great I think the tire was a little too expensive Thanks a lot by.
I just want to say Les 12 was a good place to go and we got to break stone and they did right by us saying they always have thank you very much by.
Went to. Jail and what we think about our experience in and press are what. We had a very good Syria experience at Les Schwab those people are so wonderful they've always helped as and they've always. Checked our brakes to make sure they're OK and we love them and we will never buy any of their tires anywhere else but they're taking much by.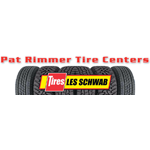 Les Schwab Tire Center
Address:

16607 Smokey Point Blvd Arlington, WA

Phone:

(360) 659-7601
Other Locations
Address:
233 Lebanon St Arlington, WA
Phone:
(360) 435-7401
---
Address:
8405 State Ave Marysville, WA
Phone:
(360) 659-7601
---
Show more
Monday

08:00AM - 06:00PM

Tuesday

08:00AM - 06:00PM

Wednesday

08:00AM - 06:00PM

Thursday

08:00AM - 06:00PM

Friday

08:00AM - 06:00PM

Saturday

08:00AM - 05:00PM

Sun

Closed