Mount Vernon is one of the fastest-growing cities in Skagit County, and most importantly, it is the largest one. It is a city with a high quality of life and a business-friendly environment for its citizens. A healthy local economy in the City of Mount Vernon is promoted by dining, shopping and doing different kinds of business.
The unemployment rate in Mount Vernon is 5,4%. Over the last few years, the job market has increased by 0,5%. It is predicted that over the ten years, future job growth will be 35,7%. This number is higher than the US average (33.5%). The table below shows the population by occupation (according to BestPlaces).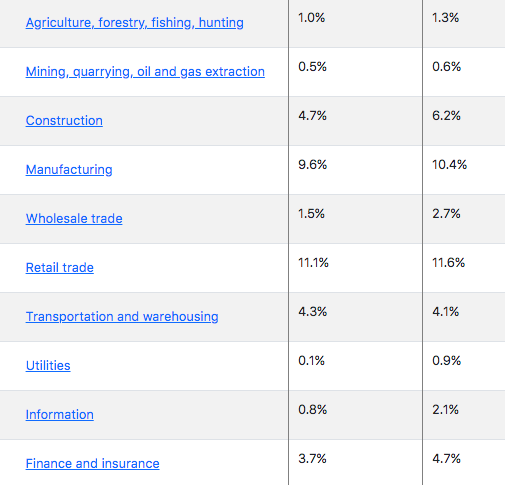 Click on one of the category groups below to get the related local businesses.