Company Description
Christ The King Community Church from Mount Vernon, WA. Company specialized in: Churches & Religious Organizations.

Check out our website for more - http://www.ctkburlington.com/
Reviews and Recommendations
(2)
Powered by Skagit Directory
Please help us to connect users with the best local businesses by reviewing Christ The King Community Church
Look up Cliff Taddema's history with the law, yet he's out here preaching and considered a leader in the Skagit community. Ask questions, test everything. If you are going to be a part of a church you should be questioning the character of the leadership. I had to stop going due to the way they mishandled a sexual assault allegation. They completely invalidated the victim and the situation and were not transparent with the church in their efforts to save face, and maintain the "image" of the church. Absolutely disgusting and I was devastated to have to leave.
In my opinion, this church is incredibly unhealthy and not worth attending or being a part of. I have friends who have experienced abuse, reported it, and been painted as divisive, broken people while the perpetrator has allegedly been paid a 6 figure stipend and been painted as "ready to retire". It appears to be a textbook case of cognitive dissonance, narcissism, gaslighting, and spiritual manipulation. Very reminiscent of the coverups that have happened in the SBC. Recommended reading for those who want to have a lens to understand how this could happen. When Narcissism Comes to Church: Healing Your Community From Emotional and Spiritual Abuse - Chuck deGroat The Lord is My Courage: Stepping Through the Shadows of Fear Toward the Voice of Love - KJ Ramsey A Church Called TOV: Forming a Goodness Culture That Resists Abuses of Power and Promotes Healing - Scot McKnight We Too: How the Church Can Respond Redemptively to the Sexual Abuse Crisis - Mary DeMuth May the truth be revealed and justice known.
Frequently asked questions about Christ The King Community Church
How do customers rate Christ The King Community Church?
Christ The King Community Church has 1.0 stars based on 2 reviews.
What days are Christ The King Community Church open?
Christ The King Community Church is open Monday, Tuesday, Wednesday, Thursday, Saturday, Sunday.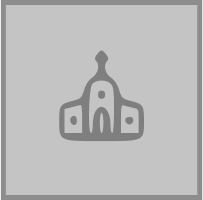 Christ The King Community Church
Address:

Mount Vernon, WA

Phone:

(360) 678-0235
Other Locations
Address:
Oak Harbor, WA
---
Address:
Coupeville, WA
---
Show more
Monday

09:00AM - 03:00PM

Tuesday

09:00AM - 03:00PM

Wednesday

09:00AM - 03:00PM

Thursday

09:00AM - 03:00PM

Saturday

06:00PM - 07:00PM

Sunday

09:30AM - 12:00PM

Fri

Closed