Company Description
INSTALLATION & SERVICE EXPERTS. Windows, Doors, Glass. New Construction Packages. Replacement Windows. Emergency Glass Repair. Full Installations Services.
Print Ads
8 ads
License
LYNDAGI-110-JS
Reviews and Recommendations
(7)
Please help us to connect users with the best local businesses by reviewing Lyndale Glass
I've had a good experiences with Lyndale Glass - Ferndale Location. I'm looking forward to estimation of both a kitchen, window replacement and possibly in the future - replacement of the deck glass doors. That's probably the best that I can think of at the top of my head here, so thank you very much for calling.
Service at Lyndale Glass - Ferndale Location was good. I got the job done.
Yeah it was just fine thank you.
Well I haven't. I haven't had the job done yet. I'm always had a good experience with Lyndall glass so. I'm spec to work to be done in November so I'll tell you them right.
My experience was absolutely successful and thank you very much this is Marian Pottle I will come there again if I ever need your work done thank you by Star.
Well they haven't put the windows in yet but as far as I know they've been very courteous Thank you.
Where is the best place to order custom windows in whatcom county? Besides lowes and home depot.
Frequently asked questions about Lyndale Glass
How do customers rate Lyndale Glass?
Lyndale Glass has 4.5 stars based on 7 reviews.
What days are Lyndale Glass open?
Lyndale Glass is open Monday, Tuesday, Wednesday, Thursday, Friday, Saturday.
Is Lyndale Glass licensed?
Yes, Lyndale Glass has license: LYNDAGI-110-JS.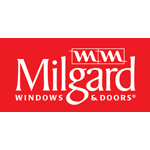 Lyndale Glass
Address:

106 W Fir St Mount Vernon, WA

Phone:

(360) 336-5511

Email:

sales-south@lyndaleglass.com
Other Locations
Address:
2012 N State St Bellingham, WA
Phone:
(360) 676-4269
---
Address:
110 - 7th St Lynden, WA
Phone:
(360) 354-3937
---
Show more
Monday

08:00AM - 05:00PM

Tuesday

08:00AM - 05:00PM

Wednesday

08:00AM - 05:00PM

Thursday

08:00AM - 05:00PM

Friday

08:00AM - 05:00PM

Saturday

09:00AM - 12:00PM

Sun

Closed