Company Description
Our business model is tailored to save our customers money. We have queen size mattress sets that start at 150 all the way up to premium brand name queen sets - that you would find for 3000 dollars or more at traditional retailers - marked down to 1000*. We typically save our customers between 50-80% on premium mattress sets! How we do this is by keeping our overhead low! We don't spend millions of dollars on advertising, we don't maintain fancy traditional retail stores and we concentrate on providing 1 on 1 service to our customers. We accomplish this by scheduling times for people to come meet us-1 on 1 - at our location, finding the right mattress to fit their needs and SAVING THEM 100'S TO 1000'S OF DOLLARS IN THE PROCESS. If you are ready to by the best mattress for you at the lowest price, contact us today, schedule a time to meet and by the mattress you have been wanting at a price you can afford.
call 360-941-9664 for times
Print Ads
2 ads
Reviews and Recommendations
(3)
Please help us to connect users with the best local businesses by reviewing Mattress Today Mount Vernon Inc
DON'T BUY FROM THIS GUY!!!!! Salesman seemed nice and knowledgeable, bed was comfortable in the showroom. That's where my enjoyment ended. Had to wait 2.5 weeks to receive my bed and when it arrived, it smelled horrible and hurt my hips and shoulders to sleep on. It did not feel as comfortable as the one in the showroom. Tried to get at least some of my money back and was told flat out no. Best he would do is get me a new one under warranty from the manufacturer for the smell. Which might or might not fix the smell issue, but would do nothing for the pains in my body from sleeping on it. We tried to exchange for a different mattress and he blew us off. This was a two thousand dollar mattress, not some cheap thing. I'd expect better from any retailer than this place. The owner screwed me bad, without an ounce of remorse. Now I have a brand new mattress that's going to the dump and I have to go spend another two grand from somewhere that won't screw me like this guy did. I guess keeping my money is more important to this salesman/owner, than keeping a good reputation or even keeping me as a customer.
Experience with Mattress Today Mount Vernon Inc was really good. Recommended.
Yes I am very happy he was my eating there were see owner of the Shaw and I will be bringing my wife back within the next she'll be coming back from China on Thursday and I will be bringing her back that's in a very few days after that so we will pick out a mattress and definitely get something from you folks I was very happy with my experience. With.
Frequently asked questions about Mattress Today Mount Vernon Inc
How do customers rate Mattress Today Mount Vernon Inc?
Mattress Today Mount Vernon Inc has 4.5 stars based on 3 reviews.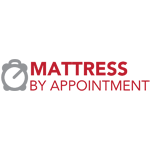 Mattress Today Mount Vernon Inc
Address:

1301 E College Way Mount Vernon, WA

Phone:

(360) 941-9664

Email:

mattresstodaywa@gmail.com